Famous Hip Hop Dance Choreographer
Hip hop dancing is a fairly new genre, but there are already a significant number of famous choreographers in hip hop. Because this type of dance is the most popular movement style for music videos and a considerable presence in dance performance shows, hip hop dancers are in high demand. While most dancers will never become famous, a few have made their way to the top of the performance and choreography circuit.
Please follow @elohothedon on Instagram for updates  https://www.instagram.com/elohothedon/
Famous Hip Hop Choreographer in Nigeria
Onome Ilovhogie, famously known as 'Nomzzzy' is one of the biggest name in hip hop dance.
Born in Lagos Nigeria he moved to Kaduna as a child.
Nomzzzy began dancing in high school. He eventually moved back to Lagos where he started his dancing career where he joined a hip-hop dance crew. This team performed in major entertainment events.
Eventually, Nomzzzy left the group and he went on to choreograph and dance in music videos for prominent artists of the day such as P-square.
Onome was also part of the well-known Guinness 'made of black' campaign TV commercial shot in South Africa. #MadeofBlack
Nomzzzy was nominated in the BEST CHOREOGRAPHER category at the beatz awards.

Hip Hop Dance Video Krump More Talk Less… by elohothedon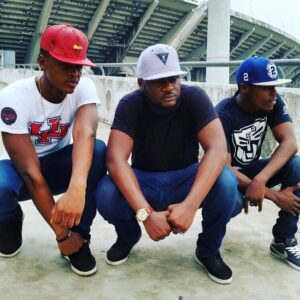 Nomzzzy is currently the major choreographer for some of the biggest names in the music industry.
For more updates
Follow @elohothedon on Instagram https://www.instagram.com/elohothedon/