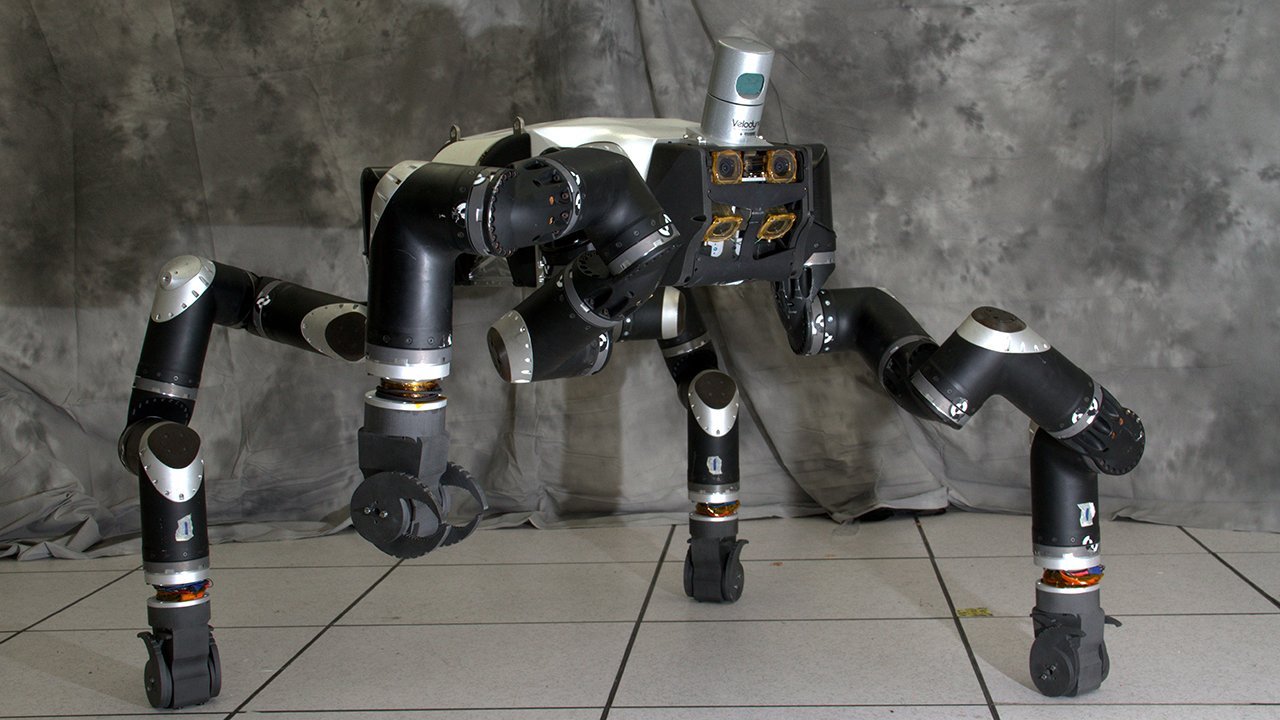 NASA designs ape-like robot for disasters
When we imagine the robots of the future, they often look and move like humans, standing up on two legs and using a pair of arms to grab and move objects. NASA's Jet Propulsion Laboratory is working on a different kind of robot for disaster response that's designed to move like an ape.
Headless but covered with seven cameras that act as "eyes," the RobotSimian has four identical limbs that do double duty as arms and legs. Together, they ably move the robot across rough terrain and rubble but can also pick up and manipulate objects. It has wheels it can coast on if the surface is smooth enough.
The RoboSimian is JPL's final entry into the DARPA Robotics Challenge, a 27-month-long competition among some of the world's top robotic talent to create an emergency response robot.